Antique Brass Dome Light -Details
Antique Brass Dome Light Fixture is a captivating lighting piece that exudes vintage charm and craftsmanship.
It is a pendant-style light fixture designed to hang from the ceiling, featuring a dome-shaped lampshade made of antique brass with hammered surface.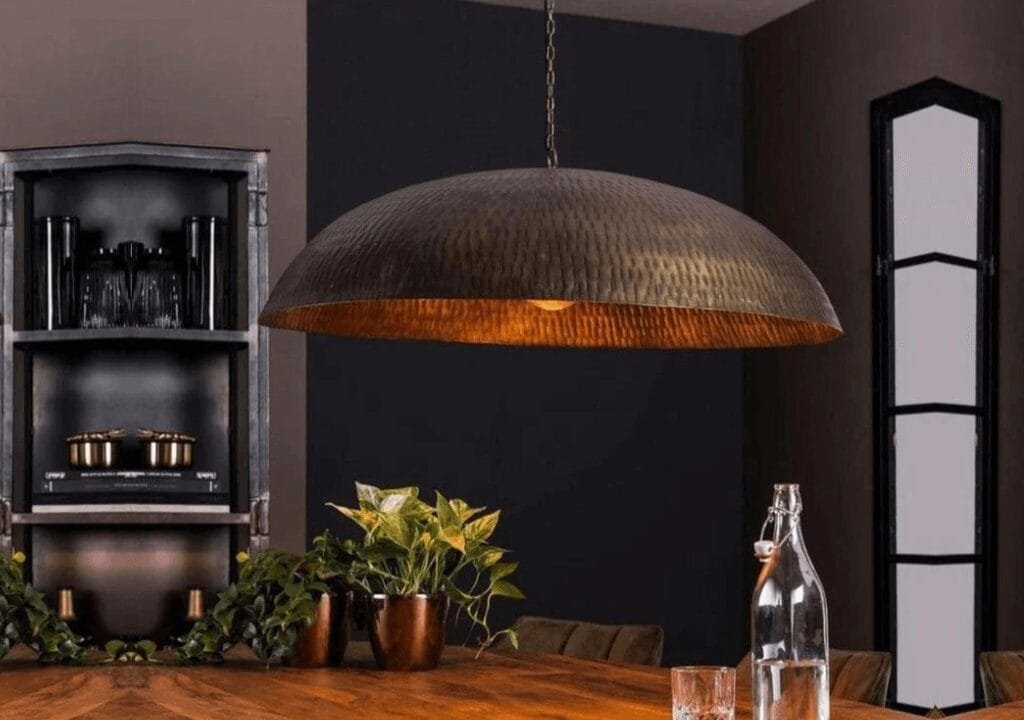 What makes this brass dome light fixture special?
The hammered texture adds an element of visual interest and character to the fixture. The irregular indentations and surface variations created by the hammering process give it a unique and artisanal look.
The antique brass finish further enhances its vintage appeal, providing a warm and inviting ambiance to any space.
Antique Brass Dome Light - Benefits