Brass Dome Pendant Light - Details
Brass has a classic and timeless appeal, adding a touch of sophistication and refinement to any interior decor.
Whether used as a statement piece in a dining area, a centerpiece above a kitchen island, or a stylish addition to a living room, our brass dome pendant light brings a timeless and sophisticated elegance
Infusing your space with a sense of refinement and beauty that is truly enchanting.
Gold Dome Pendant Light - Benefits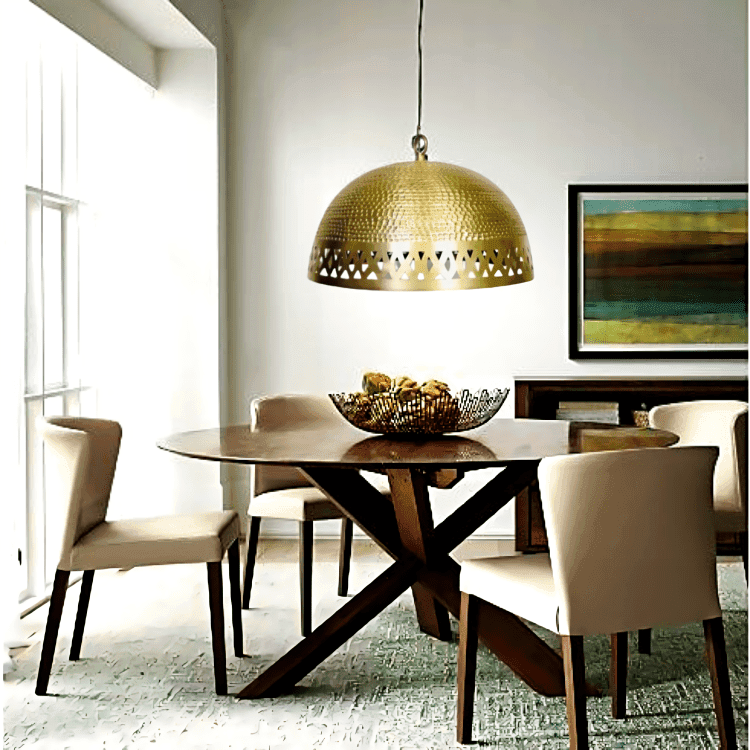 What makes this Matte Black Dome Pendant Light special?
Versatility: Brass dome pendant lights seamlessly blend with various interior styles, from traditional and vintage to modern and contemporary, making them versatile and adaptable to different design themes.
Warm and Inviting Glow: Brass has excellent light-reflecting properties, creating a warm and inviting glow when illuminated, which contributes to a cozy and welcoming atmosphere.
Durability: Brass is a durable material that is resistant to corrosion and rust, ensuring that the pendant light retains its beauty and quality over time.
Overall, brass dome pendant lights combine aesthetics, functionality, and durability, making them an excellent choice for adding elegance and a touch of sophistication to any space.