Asymmetrical Wall Mirror Home Decor
Immerse yourself in the modern sophistication of our Asymmetrical Wall Mirror,  Transform your space with a mirror that is as functional as it is stylish.
Brass Wall Mirror - Details
Introducing our stunning Asymmetrical Wall Mirror, a captivating piece of home decor that effortlessly combines modern aesthetics with artistic flair.
This mirror is designed to be more than just a functional item—it's a statement piece that enhances the beauty of your living space.
Brass Wall Mirror - Benefits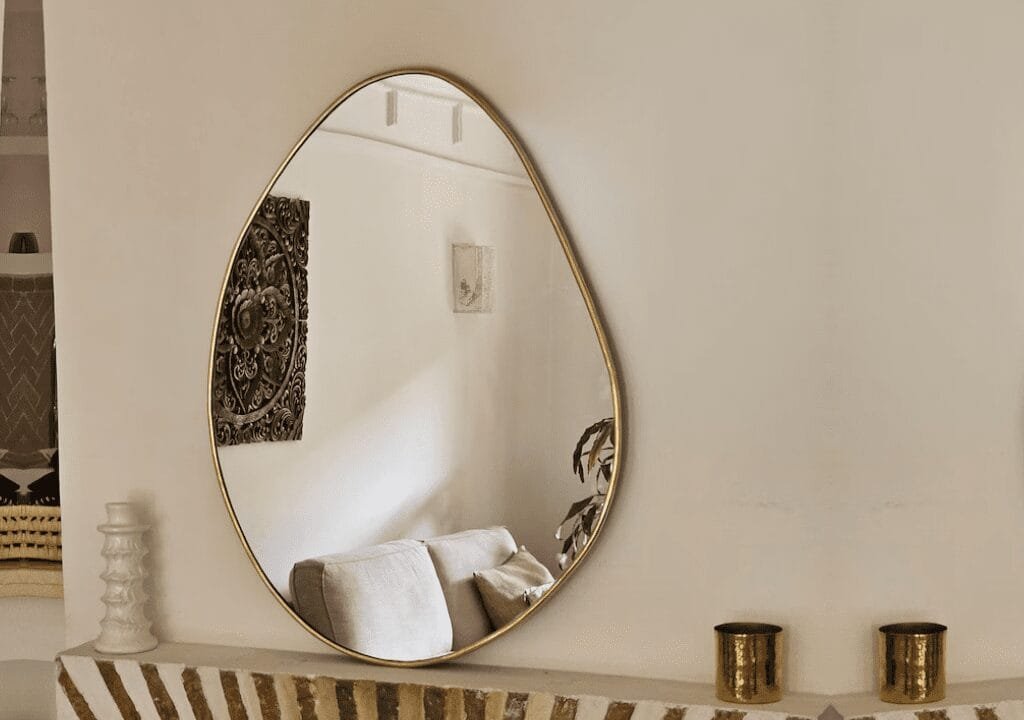 What makes thisAsymmetrical Wall Mirror special?
In addition to its decorative function, the wall mirror also serves a practical purpose. It allows you to check your appearance, create the illusion of more space in smaller rooms, and reflect and amplify natural or artificial light, brightening the area.
Overall, the Brass Wall Mirror combines timeless beauty, durability, and functionality. Its brass frame adds an element of luxury and refinement to your decor, making it an exquisite addition to any space.