Elevate your home decor with a sleek and modern black dome pendant light, The black dome design provides a clean, minimalist look that is perfect for creating a contemporary and sophisticated atmosphere in your home.
Black Dome Pendant Light with Gold Interior - Overview
Illuminate your home in style with our elegant black dome pendant light, it's perfect for adding a touch of glamour and sophistication to any room in your home.
Our black dome pendant light with gold inside is crafted from high-quality brass, ensuring durability and long-lasting beauty.
The striking contrast between the black exterior and the shimmering gold interior creates a stunning effect that will elevate your decor.
Black Dome Pendant Light -Details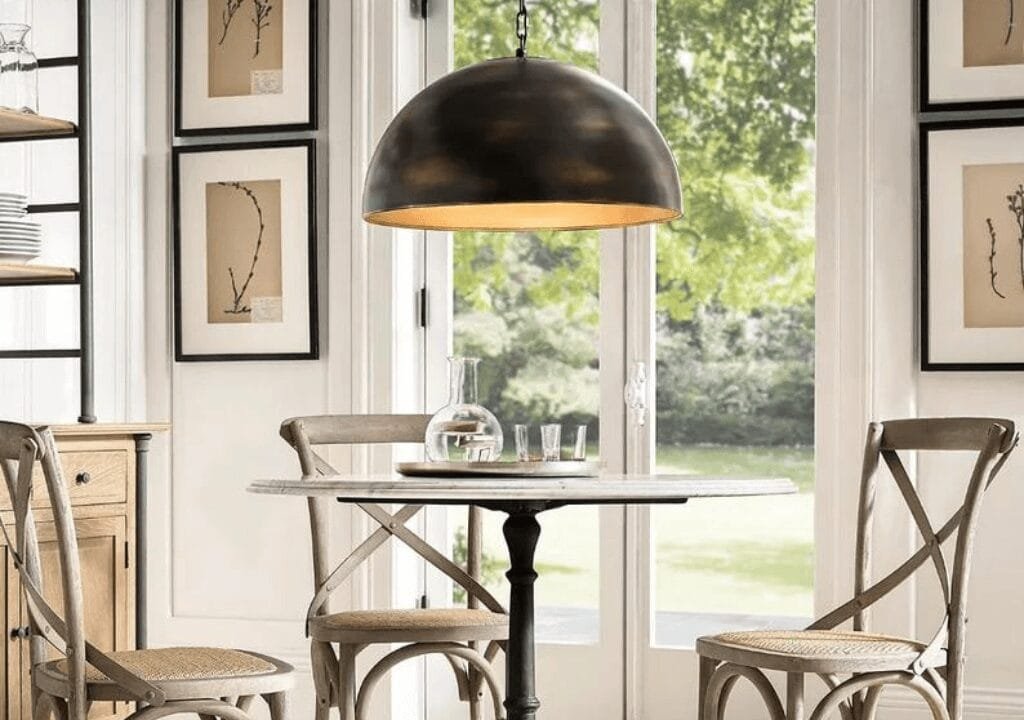 Modern Black Dome Pendant Light - Benefits
A beautiful addition to any living space, This pendant light is sure to be a hit among homeowners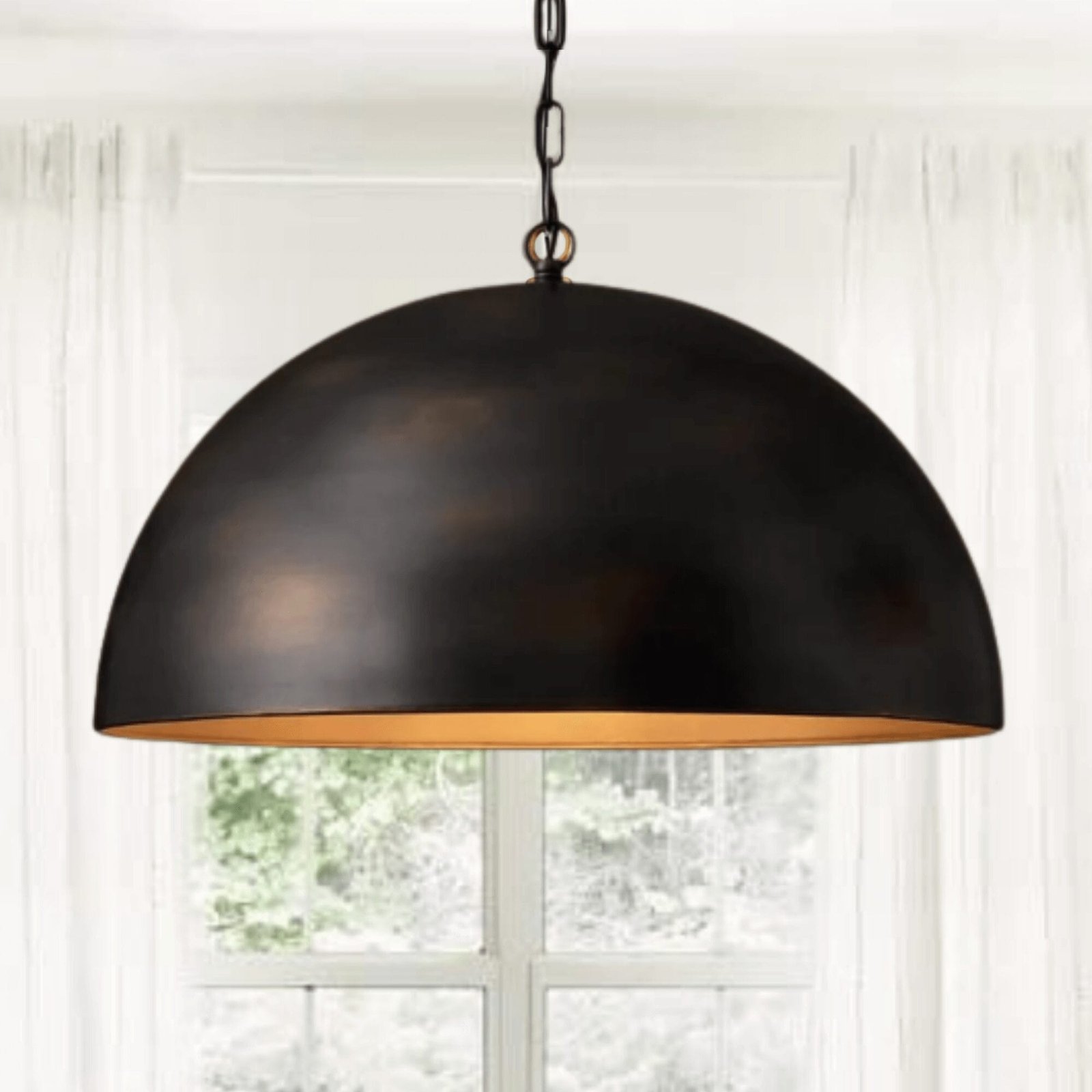 Beautiful and unique Design