This brass ceiling pendant light is one of the most popular lighting fixtures in modern homes, it has an elegant look and adds charm to any room.
You'll also notice that it has a very unique shape.
The shape of this fixture is not only eye-catching but also functional. It's designed to hang from the ceiling using a chain. The chain allows you to adjust the height of the fixture as needed.
Inside, the lamp glows with an antique gold finish
This pendant fixture is the fruit of a close collaboration between our designers and our master craftsmen.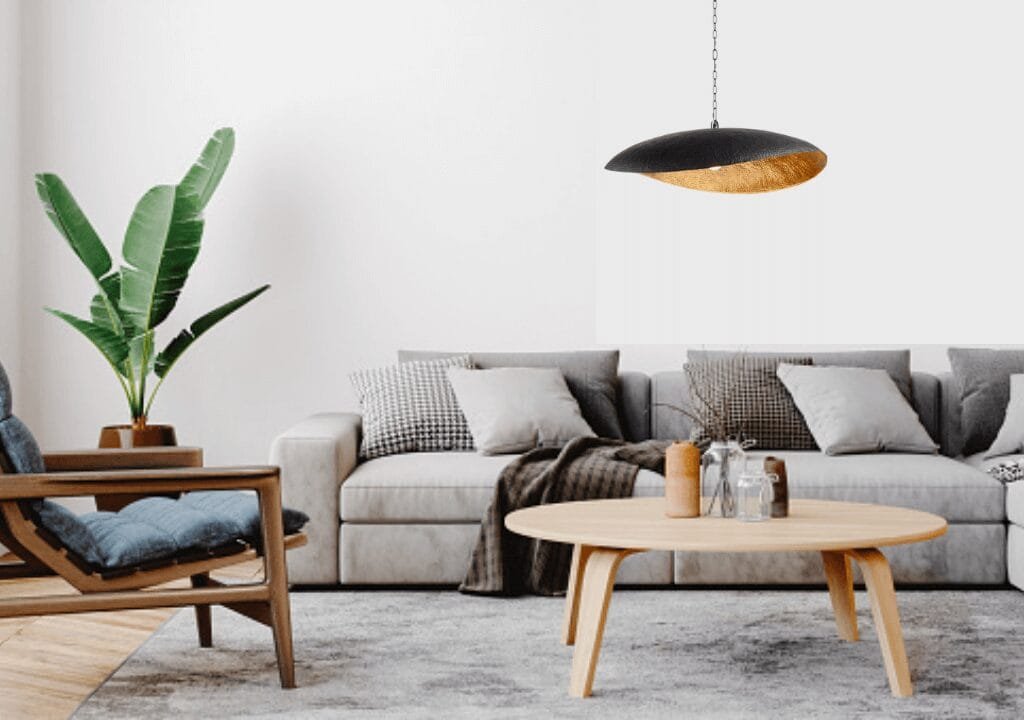 The fixture comes with a beautiful design.
The fixture is available in different sizes. It can be used as a ceiling pendant light in the kitchen, living room, dining room, bedroom, bathroom, etc. You can choose the right size according to your needs.
The fixture is made from solid brass & durable.
The fixture is made of solid brass material. It is very sturdy and durable. It will last for years without fading or losing its shine.
The Brass Ceiling Pendant Light Has A Modern Look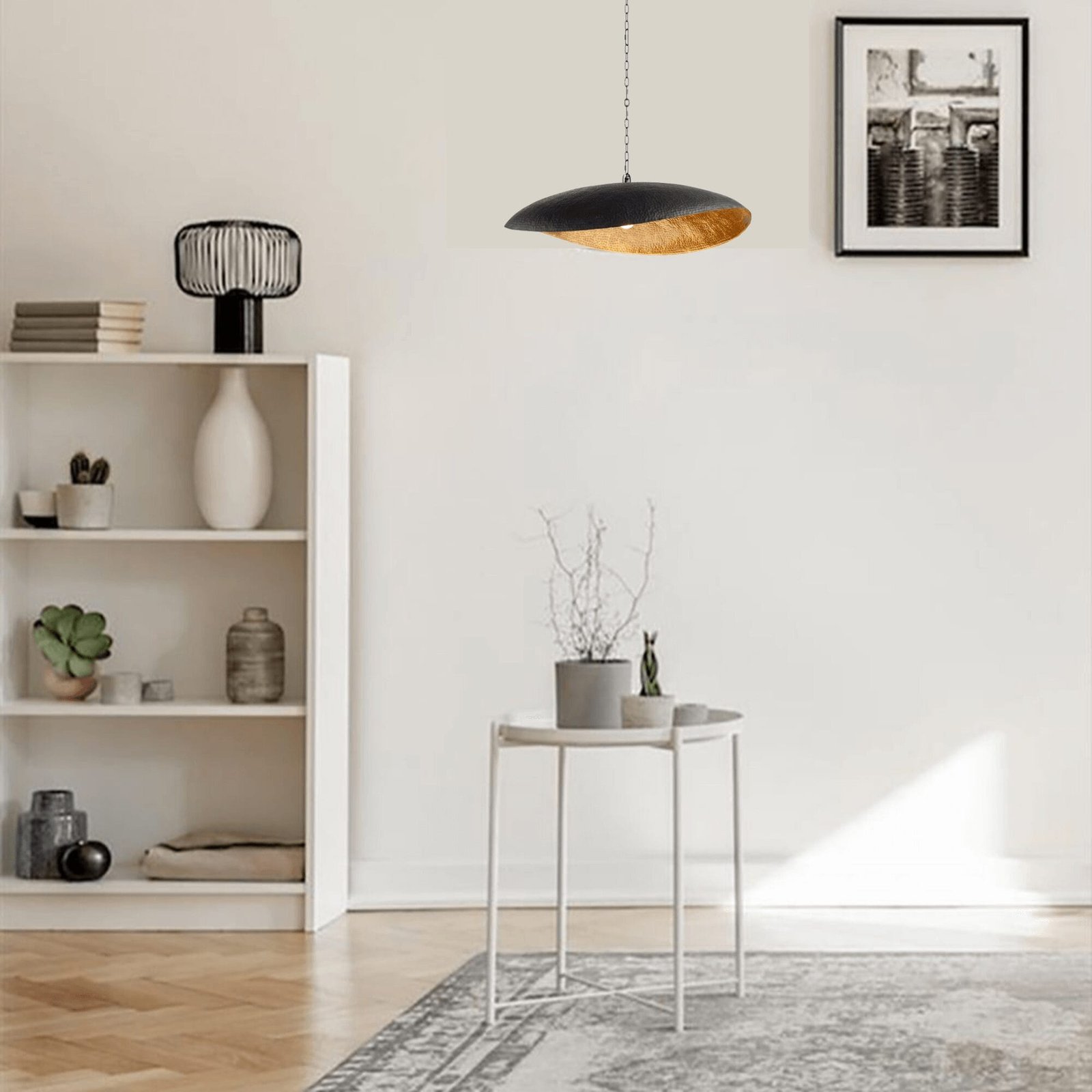 Can be mounted on a sloped ceiling. The cord will automatically adjust and hang straight down.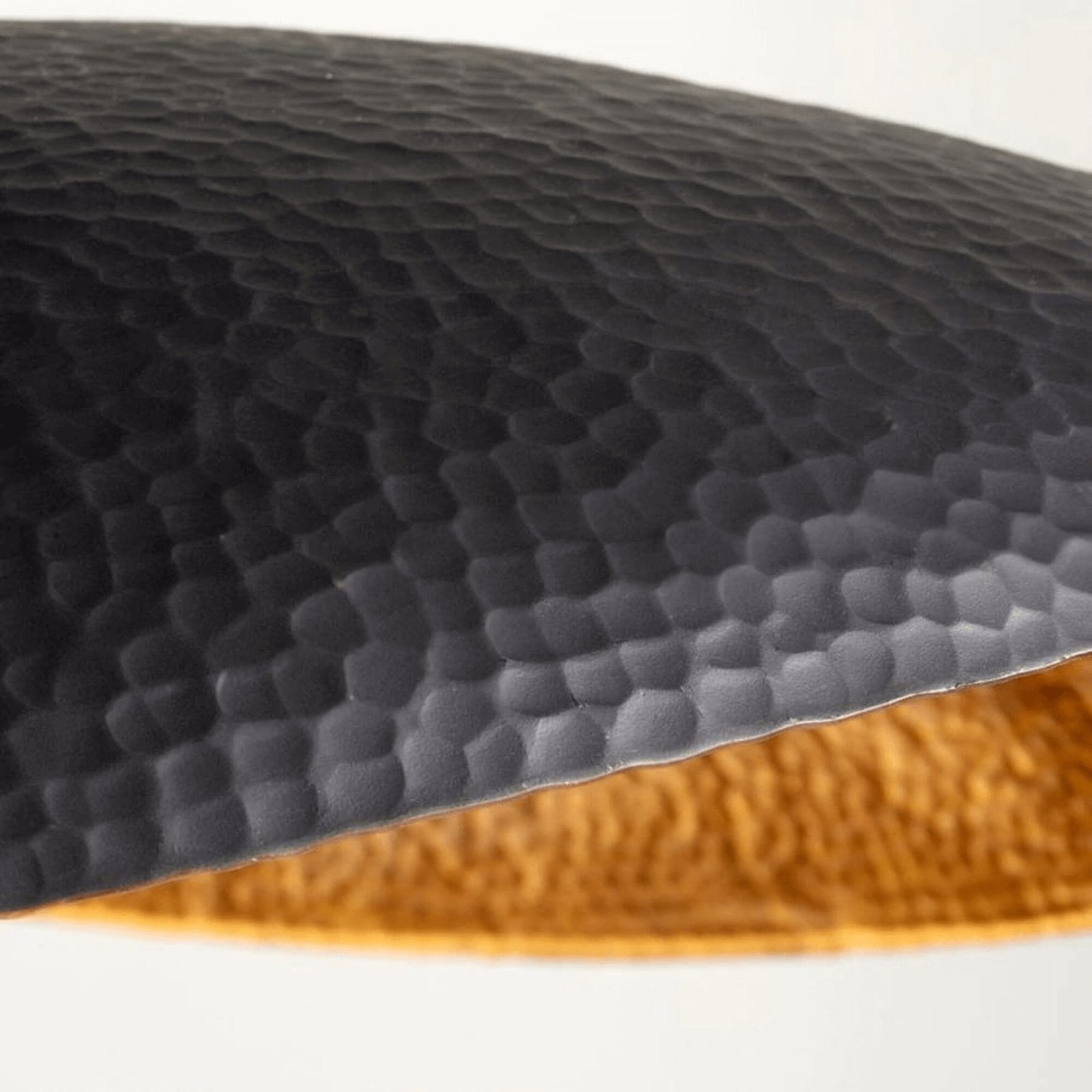 The color from Black outside to Gold inside give you a unique piece of art and cozy feeling
Imagine you have one or two hanging it above dining table how would you feel