This brass ceiling pendant light is one of the most popular lighting fixtures in modern homes, it has an elegant look and adds charm to any room.
You'll also notice that it has a very unique shape.
The shape of this fixture is not only eye-catching but also functional. It's designed to hang from the ceiling using a chain. 
Imagine the warm and inviting glow emitted by a brass ceiling pendant light, creating a cozy and welcoming ambiance in your room.
Inside, the lamp glows with an antique gold finish
Picture the warm and inviting glow emanating from the hammered black ceiling pendant light, casting enchanting patterns and shadows in your room, while the gold interior adds a subtle hint of luxury.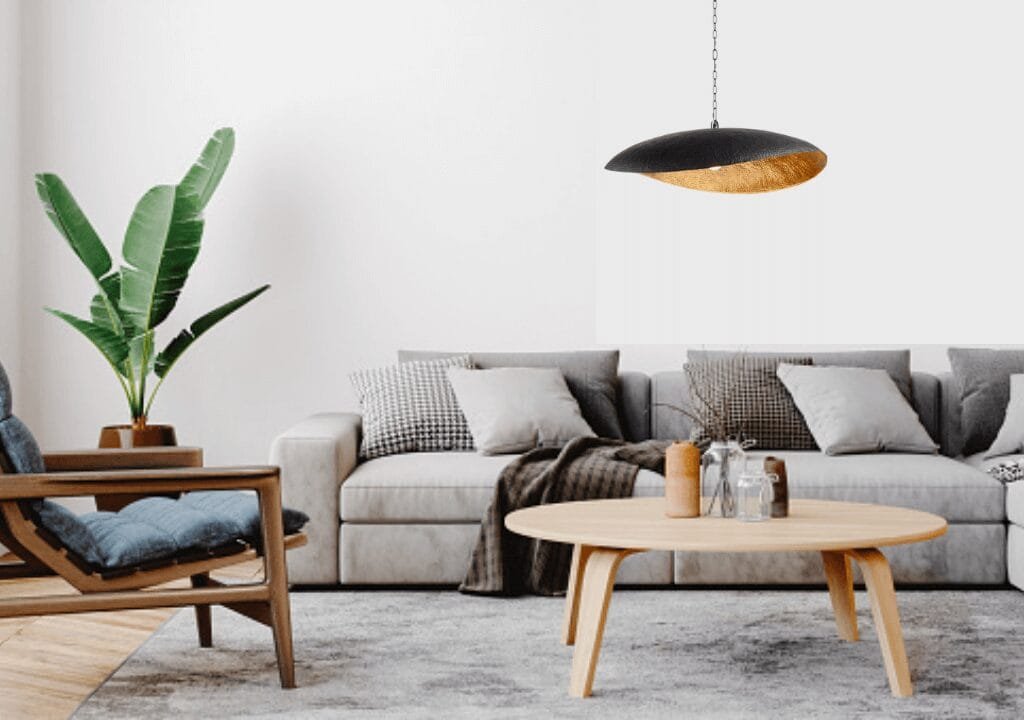 Brass Ceiling Pendant light with a beautiful design.
brass ceiling pendant light is a stunning lighting fixture that combines the beauty of brass with the functionality of a pendant light. Crafted with a brass finish, this ceiling pendant light adds a touch of sophistication and elegance to any space.
Quality and Durability: Crafted with high-quality materials, this pendant light fixture is built to last, ensuring long-lasting beauty and functionality for years to come.
Nature-inspired design, creating a truly captivating & unforgettable lighting fixture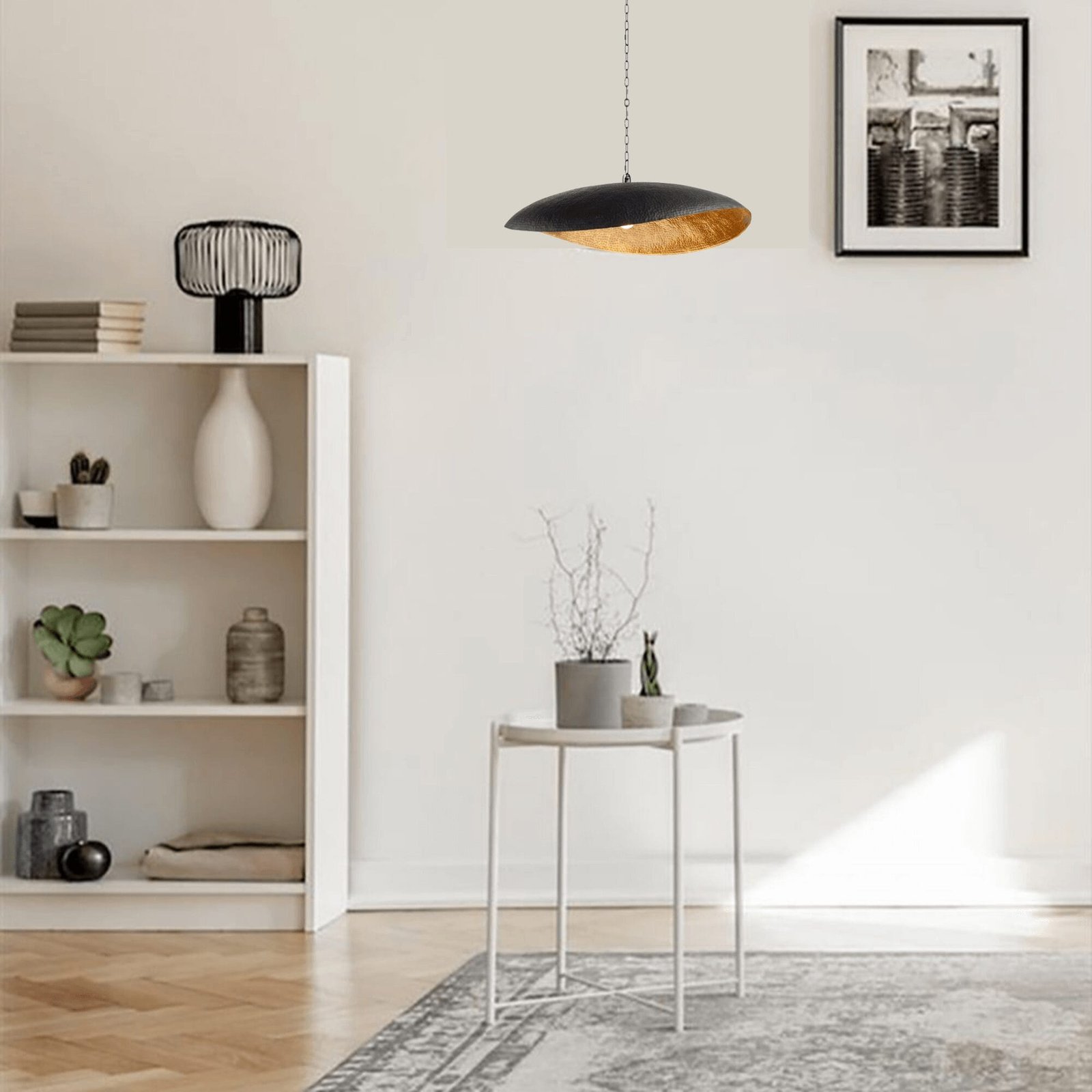 Can be mounted on a sloped ceiling. The cord will automatically adjust and hang straight down.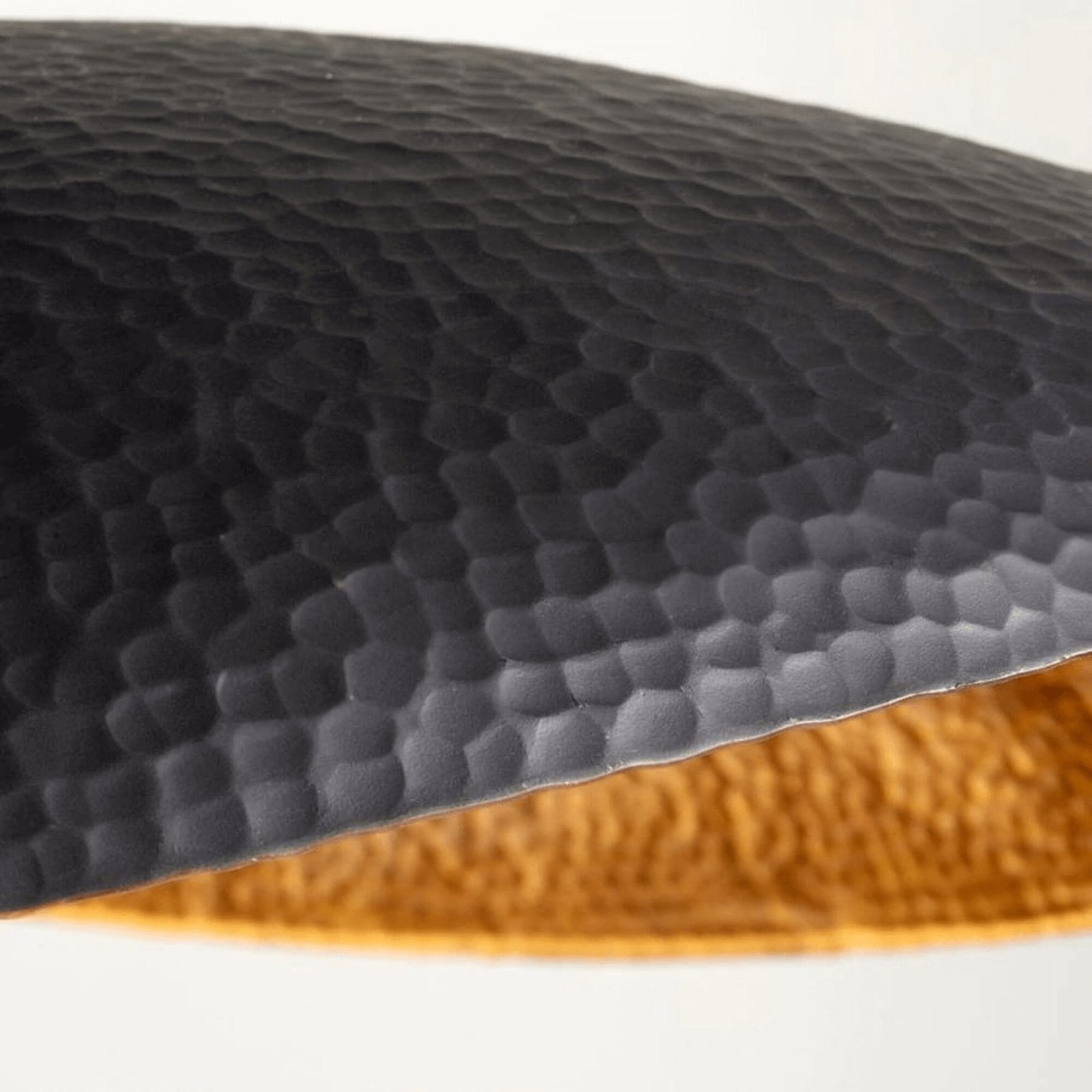 The color from Black outside to Gold inside give you a unique piece of art and cozy feeling