Copper dome pendant light
If you need a pendant light with a more modern feel, then you should consider choosing one of these fixtures. They are available in a variety of sizes
The copper dome shape gives this fixture a very modern look, You'll love this Copper dome pendant light because it add warmth and style to your home
Hammered copper pendant light
Create a warm atmosphere in your home.​
Hammered copper pendant light is a beautiful pendant light fixture that will add elegance to any room in your home.
This fixture features a unique design that makes this fixture stand out from others on the market.
A beautiful addition to any living space, this pendant light is sure to be a hit among homeowners
You'll also need to decide where you want to place your pendant light. It's usually hung above a dining table or island, so make sure you choose a spot that will allow you to see it clearly.
Here are some pictures below showing you this beautiful pendant light in many places Bedroom, dining room and bathroom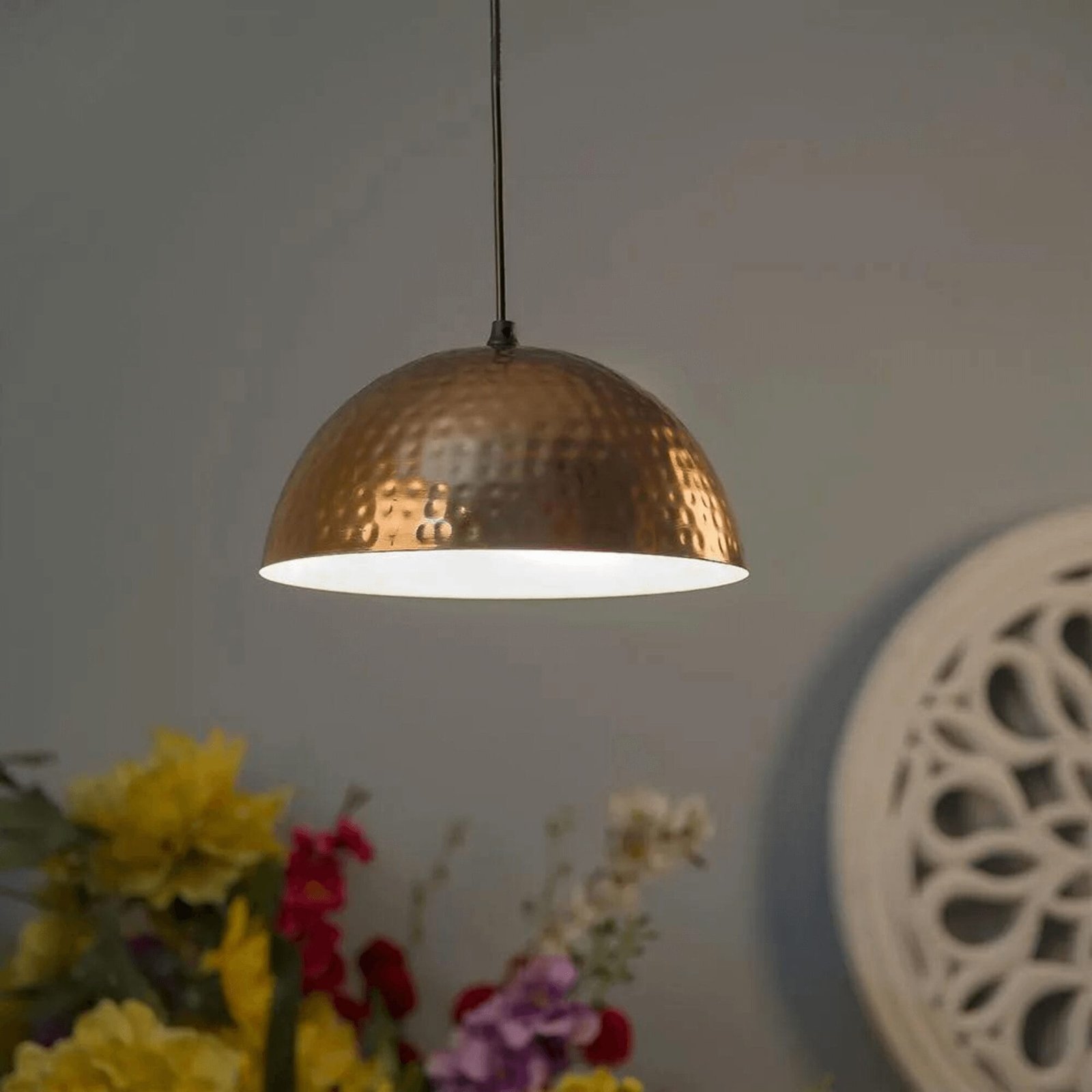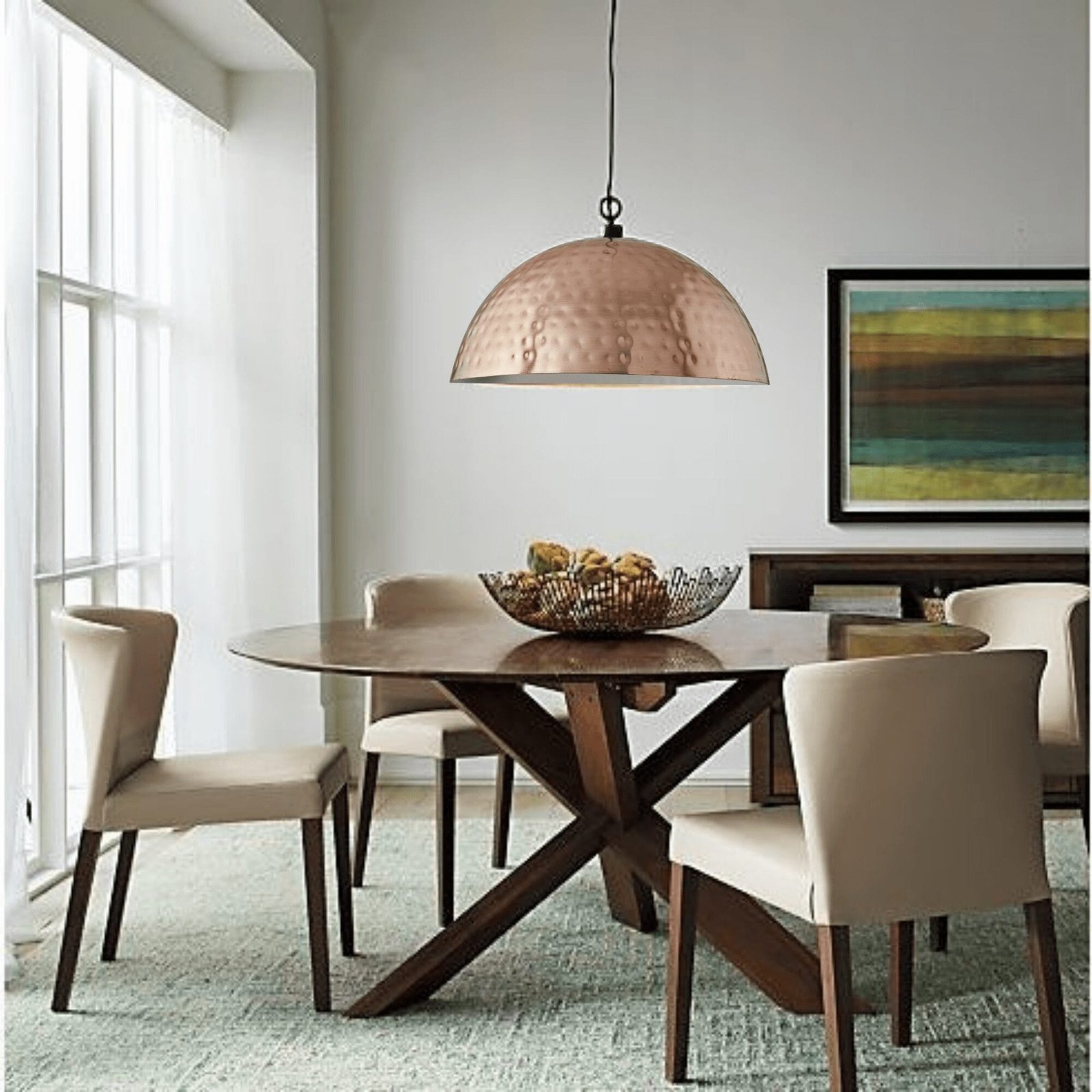 Beautiful and unique Design