There's a famous quote that goes something like "you are the average of the five people you spend the most time with." In the world of interior design, we believe that extends to the décor as well.
Especially the décor of the bedroom.
Just think about how many countless hours you spend sleeping, studying, getting ready, and just relaxing in your bedroom.
If such an integral space of your home does not inspire you every day, something needs to change.
In this article, we've compiled 5 different women's bedroom décor ideas for all age groups and preferences to turn any bedroom into the perfect sanctuary of femininity.
5 Gorgeous Room Ideas for Women
Create a Gallery Wall
One of the easiest and the most affordable visual changes you can do to just about any room is to create a gallery wall.
A gallery wall is a collection of paintings or artwork arranged in a pattern on a specific wall in the room. Although it originally started in 18th-century French salons as a way of displaying the greatest paintings of the time, today it acts as a way to show one's personality.
The good thing about gallery walls is that there are no rules. You, and only you, get to decide how you'd like to design. However, there are a few helpful factors to consider such as deciding between a symmetrical or an asymmetrical arrangement, using frames or going frameless, and most importantly, deciding the size of the gallery wall.
If you're not able to visualize all these details, it's totally fine.
You can plan your gallery wall by using two methods. In the first method, you set everything on the floor and then see if you're happy with the design.
The second method would require you to stick paper cutouts on the wall, which overall is a more accurate way of visualizing the final design.
Flower it Up
Let's explore one more inexpensive women's bedroom décor idea, flowers. Whether real or artificial, we absolutely love using flowers in the bedroom because they provide the much-needed touch of nature that is often missing from our closed, four-walled homes.
Besides that, flowers are an easy way to add some color to the room. You can use them as accent pieces to contrast with your wall and flooring color.
An example of this would be using orchids, which are often a shade of purple, in a room with white walls and maple hardwood flooring.
There are just so many ways to use flowers in your room; you can keep some on your bedside table or get special hanging planters. Here's another one
Remember how we discussed creating a gallery wall? Do that but with flowers! And of course, you can use various vases, it's just another one of those cool things for your room to have.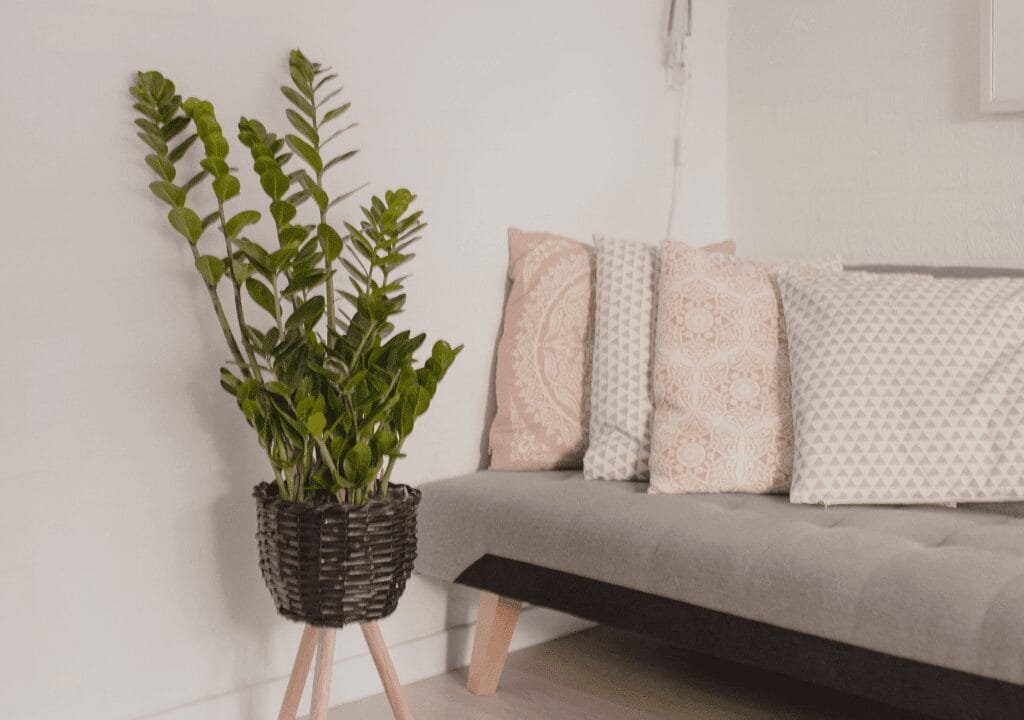 Play with Patterns
Pattern play is one of your favorite ways to jazz up any room.
Pattern play generally means using one or more patterns to create interesting designs in the room. This can be done manually by painting or through the use of patterns already there on your existing furniture.
There are endless possibilities of patterns but we'll share three of the most common patterns we see in homes, starting with geometric shapes. You don't need to be Picasso to appreciate this style.
Geometric shapes use sharp lines and curves to add visual weight to the room, making it look less empty without much effort.
Then there's the floral pattern which, to be fair if you're already designing with actual flowers, you can totally forego.
But if you're set on creating a bourbon-esque home, this is the pattern to go for. On the other hand, if The Great Gatsby is more your vibe, there's nothing better than using high-contrast textures like chrome and silver to create that art deco aesthetic.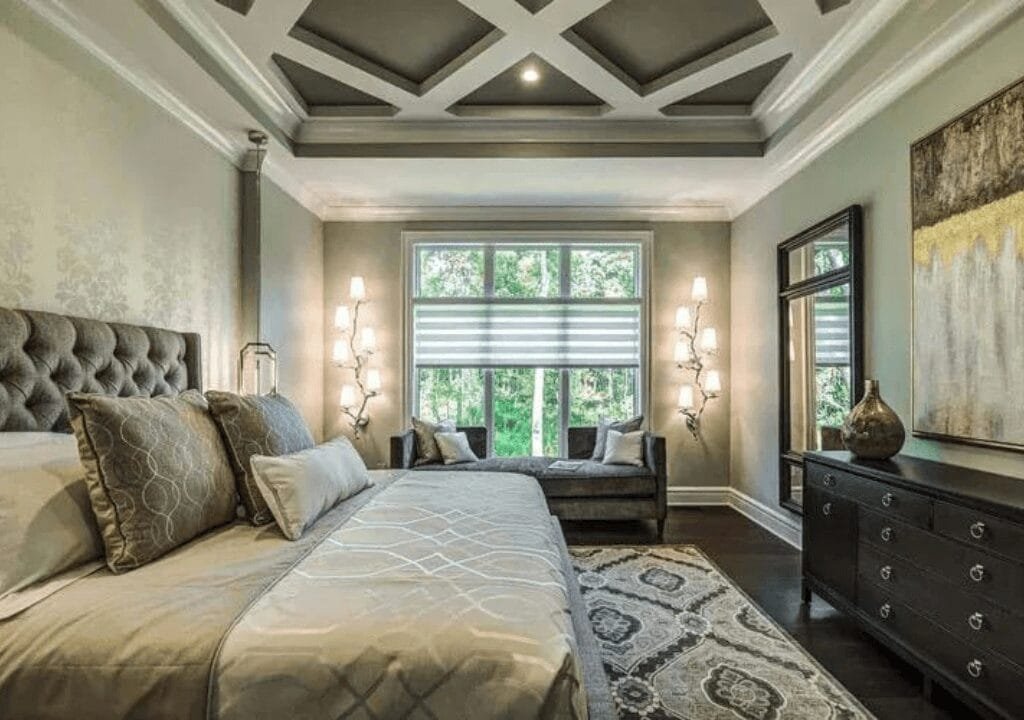 Make an Accent Wall
If you're in the market for a full-on renovation project that includes painting the walls, wait up! Don't paint all the walls the same color. This is the perfect opportunity to play around with the idea of an accent wall.
An accent wall or a feature wall refers to one wall that is painted or designed differently than the other walls in the room.
This is most commonly done through the help of dark colors, where one wall is painted a dark or bold color and the rest of the walls are painted a lighter tone.
The opposite is possible as well where you've got one lightly painted wall that is surrounded by three dark-colored walls. It's all about creating a striking contrast.
The main benefit of having an accent wall is that it provides a focal point to the room.
It directs people's gaze to a particular part of the room, which is much more ideal than different areas of the room fighting for individual attention. In a way, gallery walls and accent walls aim to accomplish the same purpose.
Use the Right Lighting
In our experience, there's nothing more important than using the correct lighting setup in the room.
This includes adequate-sized windows to let in plenty of natural light and artificial lighting with high-quality bulbs. After all, the colors of your walls and furniture will only properly pop out with good lighting.
Besides helping colors look their best, using the correct lighting also plays the additional role of functionality and comfort.
In terms of functionality, a bedroom requires adequate lighting for closets and reading, whereas if we talk about comfort, the lighting should be relaxing enough to wind down at the end of the day.
A really cool thing for your room to have would be this handmade vintage brass table lamp. Built using Moroccan craftsmanship, the lamp emits just the right amount of light for bedrooms along with patterns that can rival the lights of any royal palace.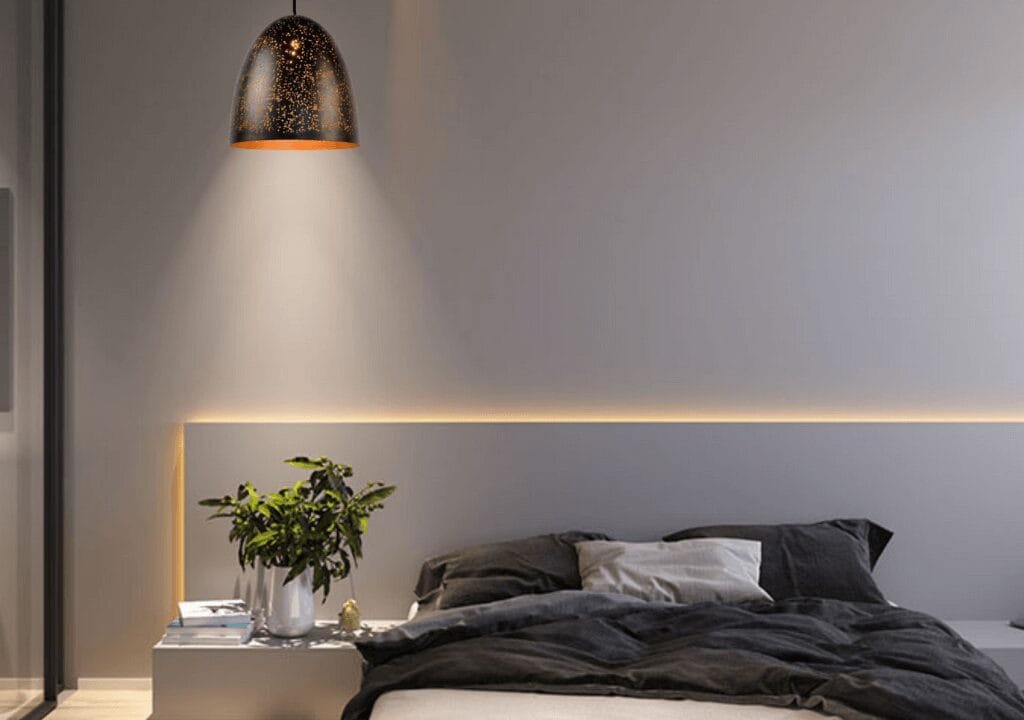 Conclusion
Your bedroom is an intimate and divine space. It deserves nothing less than the best possible combination of décor and design to make it truly the relaxing space it deserves to be.
Using some of the ideas suggested in this article, now you can transform any room of your house to look like something straight out of HGTV, just perfect for those OOTD photos.
To recap, in this article, we've discussed 5 room ideas for women in 2022 –
Create a Gallery Wall
Flower it Up
Play with Patterns
Make an Accent Wall
Use the Right Lighting