The kitchen is the heart of your home. This is where we spend most of our time preparing meals, after-school snacks, and the things in between. Therefore, just like any other room in the home, your kitchen also needs the right lighting balance.
Choosing multiple layers of lighting, such as a combo of globe pendant light and brass ceiling lights, is crucial.
This will keep you on track to accomplish your kitchen tasks and create a warm and welcoming environment.
How to choose the perfect lighting for your kitchen?
Do you want to add perfect lighting to illuminate your kitchen beautifully? Then, here are some key tips for kitchen lighting that you must consider:
Look for safety options:
The kitchen lighting should provide enough illumination for efficient and safe meal prep, cleaning, and cooking.
Brass ceiling lights with LED strips under cabinets can help you achieve this effect.
Additionally, you must ensure there are no shadows in your working area. For this, you can prefer adding a modern kitchen island pendant lighting overhead rather than adding a dome lighting fixture behind you.
Having enough light without shadows in the kitchen will certainly ensure safety while working in the kitchen.
Create multiple layers
Don't forget the importance of adding multiple layers when creating a kitchen lighting design.
The key to the concept is combining ambient, accent, and task lighting.
This combination will surely help you create a dynamic space. It is because:
Ambient lighting is the main lighting source in your kitchen. So, cast it as evenly as possible using brass ceiling lights to cast even illumination from the ceiling.
Task lighting will illuminate task areas and cabinetry for ensured safety. It also helps in avoiding shadows where more focus is necessary.
Accent lights are a cherry on the top of your kitchen lighting layout. These work to accentuate your favorite kitchen elements.
In your kitchen, adding a modern kitchen island pendant lighting, e.g., Modern Brass Ceiling Light, will work to complete the picture. Moreover, pairing this with a beautiful dome lighting fixture will create a unified whole.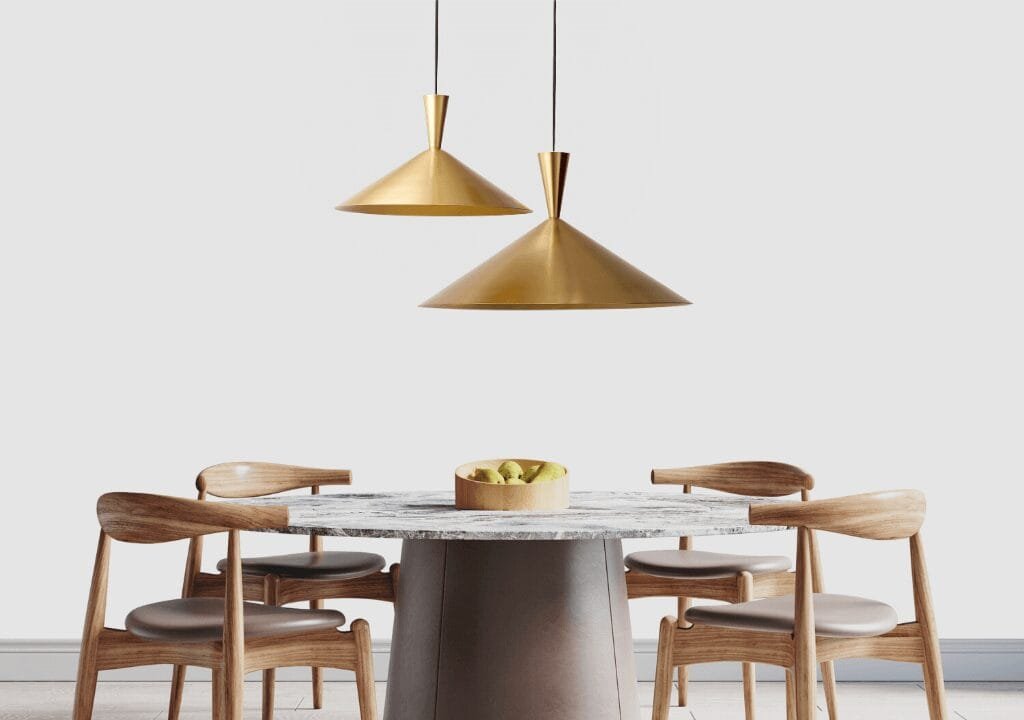 Invest in the right style
While choosing your kitchen lighting, consider options from your home's lighting style and architecture design.
Choosing similar designs and styles will give you a unified lighting theme throughout your house.
Above all, this practice will help you create a proper sense of flow among different spaces in your house.
Modern kitchen island pendant lighting is still popular to consider when it's about adding decorative yet practical options.
Choose pendant lighting that pops.
This is the time to forget about dinky pendants hanging over your island. Instead, invest in modern brushed brass ceiling light to get a pendant that pops.
Modern kitchen light designers recommend adding a beautiful and modern kitchen island pendant lighting to make a statement.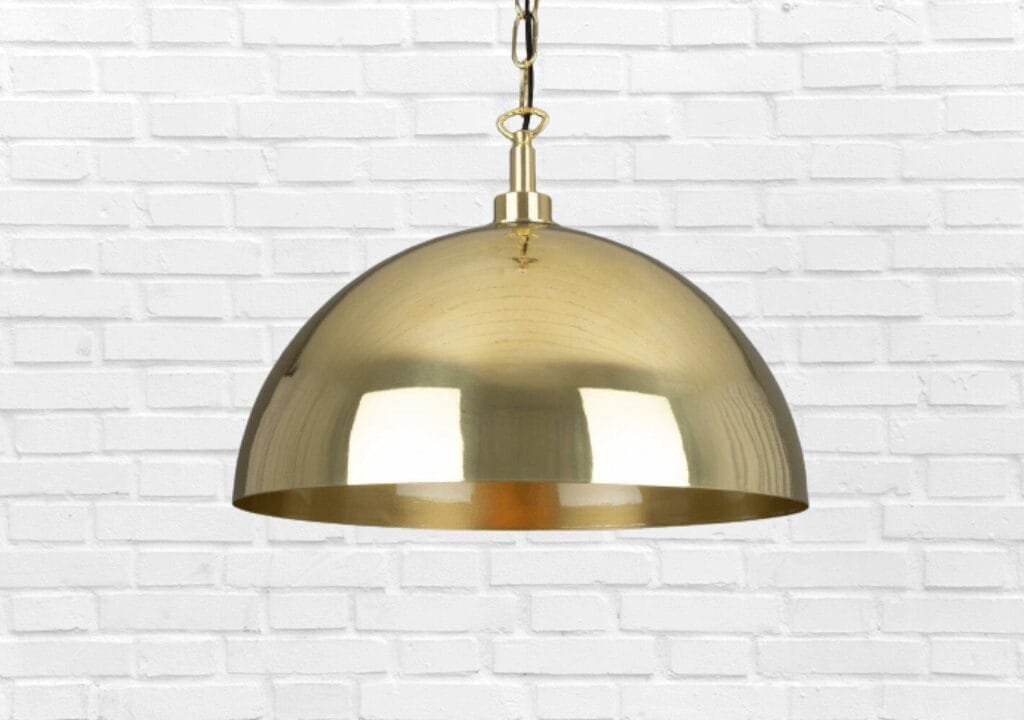 Be more thoughtful about lighting's heights.
When using a hanging light especially, it's important to be more thoughtful about the lighting heights.
Ensure to have at least 30 to 32 inches between the fixture's lowest point and the island's counter.
Focus on the ceiling to place ambient lighting for character
Soft ambient lighting such as a Brass Globe Pendant Light will wash your overall kitchen with soothing light.
Moreover, it will create a welcoming and warm glow in your kitchen.
You can use this aesthetically appealing globe pendant light above your dining table or counter as a central light.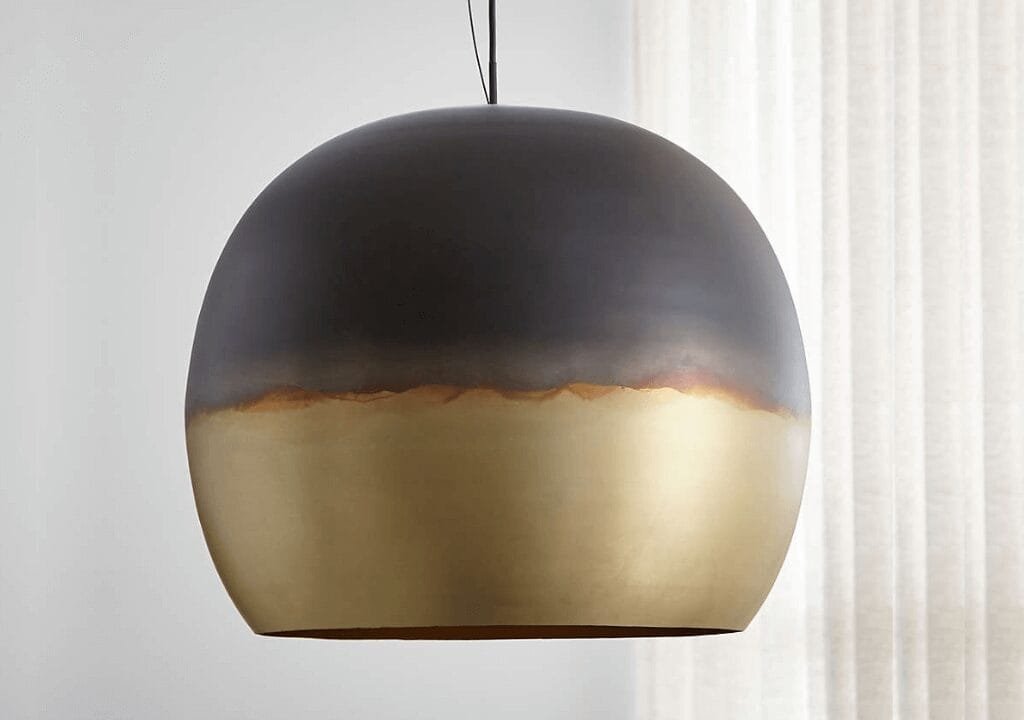 Understand your area's measurements
Another key to adding perfect lighting in your kitchen is understanding the area's measurement.
This practice will help you select the right lighting size on your counter or any other space.
Generally, islands use 2 to 3 pendant lights to cover the area. However, others require more or fewer to do the job right.
If you have a large area to cover, adding two Polished Brass Wall Light will be enough for you. These won't only add appeal to your kitchen but also offer perfect lighting on your long island.
Highlight the best feature to create a focal point
Adding a focal point to make your guests look at that particular area is also important.
For example, you surely don't want your guests to look at the sink area to get a view of murky dishes.
So, decide where you want to create a focal point in your kitchen to highlight the best feature.
This will certainly keep your guests busy looking at that feature only.
Add a beautiful and charming chandelier to the area and enjoy its perks easily.
Take control of your kitchen lighting.
An appropriate lighting control system helps you easily alter the lighting when needed.
This trick will help you change the space's mood per essential lighting requirements.
For example, adding dimmers to your lighting can let you control lights' intensity. These will also allow to easily transit from bright lighting for precision cooking to warm lighting for dining.
Common mistakes to avoid in kitchen lighting
When it's about choosing kitchen lighting, people often make a lot of mistakes.
Therefore, here we have some common mistakes you must avoid while choosing kitchen lighting:
Mistake #1: Always perform due diligence in choosing the quality lighting for your kitchen. Never order kitchen lights from any random vendor. This practice will help you to get long-lasting lighting solutions.
Mistake #2: Also, avoid doing the kitchen lighting job yourself unless you are trained. It's better to save time and money and get quality services from a professional only.
Mistake #3: Another common mistake is selecting the wrong size to fit in your kitchen. The wrong size will overwhelm your kitchen area and make it look not very good. So, always ensure to measure the area and order lighting options accordingly.
Mistake #4: Arguably, a statement light can add glamor to your kitchen space. However, you can't get enough light from one source only to illuminate your kitchen perfectly. So, always install multiple layers to complement your kitchen style.
So, here we have given you the handiest guide to choosing your kitchen lighting perfectly. Always keep all the essential recommendations in mind to choose the right lighting for your kitchen.