Give your bathroom a modern, stylish update with one of these polished brass towel holders. Whether you prefer a sleek, minimalist look or something more ornate and intricate, this brass towel holder is the perfect piece for you.
Beautiful Brass Towel Holder
You'll love this beautiful brass towel holder if you're looking for something unique and stylish. They're perfect for bathrooms, kitchens, and more!
Placing a towel holder in your bathroom can transform drab corners into aesthetically pleasing features.
Add a modern touch to your kitchen decor with one of these stylish towel holders! Choose from a variety of colors and designs for the perfect addition to your home.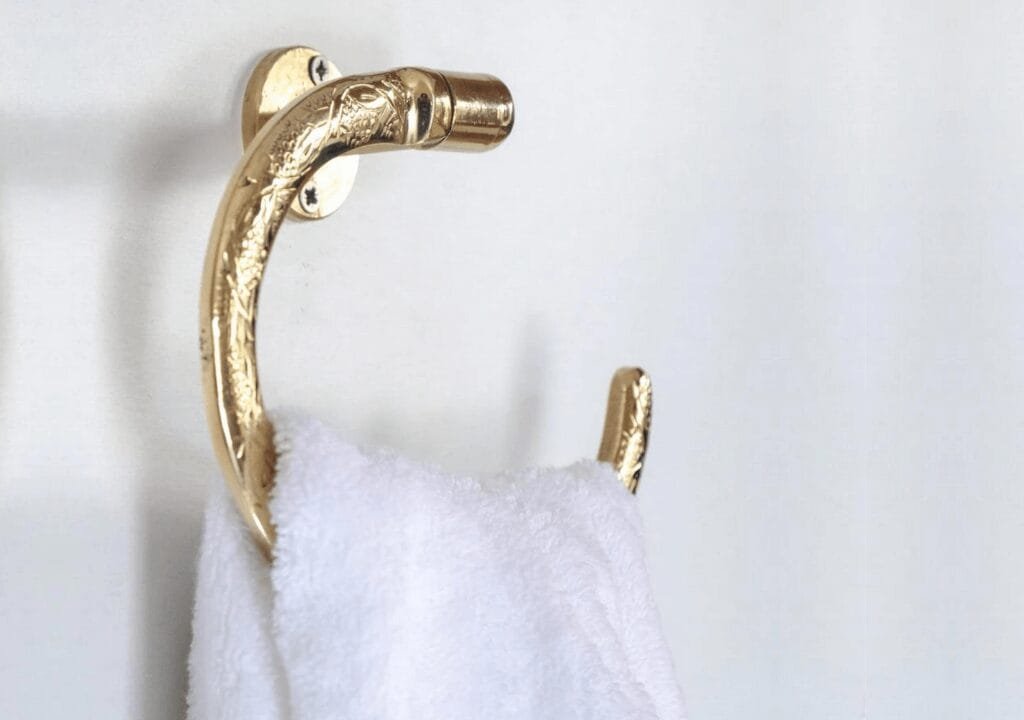 You'll love the look of this brass towel holder ring. It's perfect for both bathroom and Kitchen
Bring extra style to your kitchen with our sleek and stylish towel holders! They are the perfect accessory to give your cooking area an extra splash of color.