Imagine the rich and inviting ambiance created by the bronze pendant light, casting a soft and radiant glow that adds a touch of coziness to any room.
Crafted with precision and attention to detail, this pendant light exudes a sense of elegance and sophistication
our bronze pendant light is a great way to add ambiance to any room. With its clean lines and modern look, this fixture is sure to impress.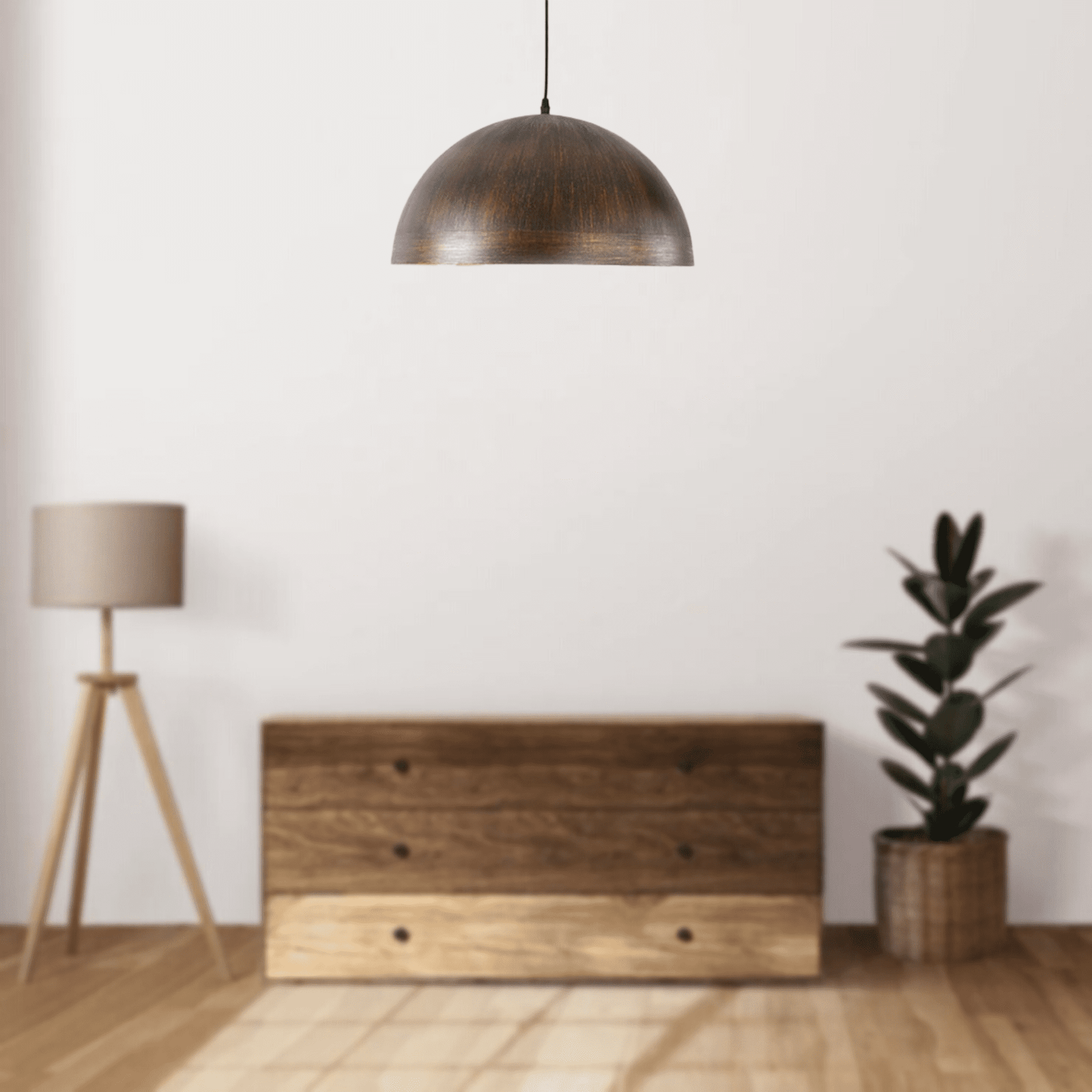 Bronze Pendant Light Dome-shaped
Whether used as a statement piece in a living room, as task lighting in the kitchen, or as an accent in a bedroom, a bronze pendant light brings a touch of classic charm and elegance, creating a captivating and memorable ambiance in your interior decor.
Its versatile appeal and warm, inviting glow make it a popular choice for enhancing the beauty and functionality of various spaces in your home.