Luxurious White Dome Pendant Light with Gold Interior
Add an air of sophistication to any space with this white dome pendant light that glints with a touch of gold on the inside. Shine bright in style!
These oversized white dome pendant lights are perfect for any room in your home. 
They add a warm glow to your space while adding an elegant touch.
This pendant is the fruit of a close collaboration between our designers and our master craftsmen.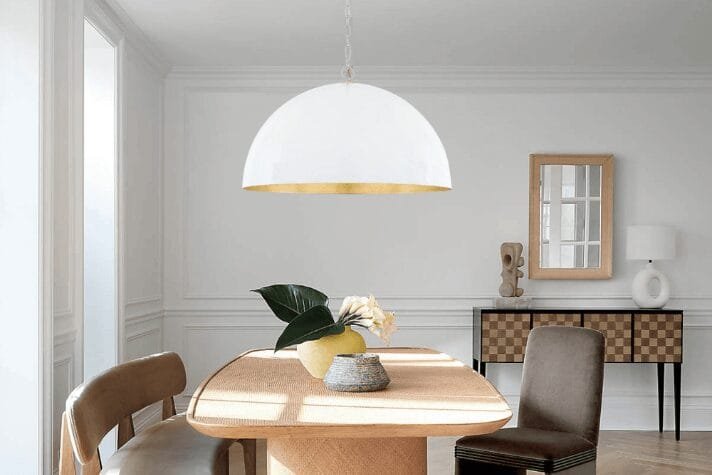 This white dome pendant light with gold interior will add warmth and style to any room.
With its chic contrast of a white brass shade with a gold interior, our dome-shaped lighting fixture is taking the design world by storm.
This stunning dome pendant light's modern style brings elegance to any room. It has an exquisite white exterior, a hint of golden shine, and is sure to be the perfect addition to your home decor.
This type of fixture is perfect for any room in the house. You can use it in the kitchen, living room, dining room, bedroom, bathroom, etc.